All You Need to Know About How Cyprus Can Change Your Travel Experience and Allows You to Enjoy the Best Vacation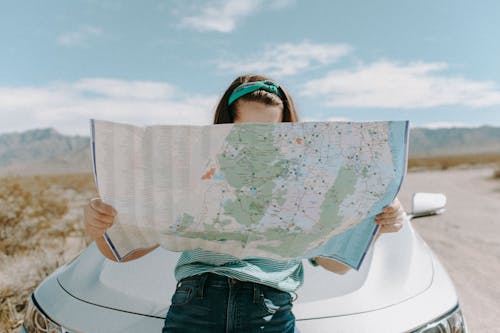 ‍
Everyone wants to take up the most exciting vacations. Therefore, people tend to book their holidays ahead of time. However, one challenge that the majority of people face is finding the best vacation spot with a combination of affordable and quality services. As a result, unless you are willing to shell out lots of cash on your holiday plans, it can be difficult to find the ideal location for your dream vacation. However, there is good news for those who love traveling and want to go on an exciting vacation without breaking their bank account. There are many cheap and affordable locations where you can have a luxurious staycation at a minimal cost. For instance, Cyprus has become extremely popular as a great getaway in recent years because of its attractions, natural beauty, weather conditions, and affordability – all at the same time! If you're thinking about planning your next vacation but haven't found the perfect place yet, here is everything you need to know about Cyprus as an ideal destination:
What to Expect During Your Stay in Cyprus?
One of the best things about Cyprus is that you can enjoy several attractions all year round. Whether it's the summer, winter, or spring, you are going to get to experience the best of what this destination has to offer. For example, you can go scuba diving or snorkeling in the summer, while winter offers a great chance to enjoy watersports. The spring season has the best climate for hiking and trekking. When it comes to the availability of food and drinks, Cyprus has something for every taste and preference. If you are a vegetarian, you'll find many options that are suitable for your diet. Similarly, those who follow a vegan diet would have no trouble at all. Additionally, the selection of food is vast and you're sure to find something for everyone in your group.
Various Activities You Can Enjoy in Cyprus
– Beach hopping – If you're looking for a fun and exciting activity, beach hopping is the ideal choice for you. There are plenty of beautiful beaches with white sand and crystal clear waters. – Diving or snorkeling – The underwater world has plenty of wonders that you can explore. Therefore, diving or snorkeling can give you an amazing experience. – Hiking – Cyprus has several picturesque hiking trails that you can explore. Some of the most popular trails include the Kokkina Beach Trail, the Paphos Waters Trail, the Stavros Trail, and the Green Path Trail. – Trekking – Trekking along the mountainous regions of Cyprus can be a thrilling and challenging experience. – Cycling – Cyprus has plenty of scenic routes that are perfect for cycling. – Sightseeing – For those who like history, Cyprus has some amazing historical sites that you can explore. – Beach bonfires – During the summer, you can enjoy beach bonfires with your friends and family.
The Pros and Cons of Cyprus as a Travel Destination
There are plenty of reasons why Cyprus has become so popular as a travel destination. First of all, it has a Mediterranean climate that is warm and humid and offers a great summer vacation experience. Additionally, it is a part of the European Union, which makes it easier to travel to and from the region. Visas are not required for most people, which makes it easier for them to travel to Cyprus. Moreover, it is not only tourists who can visit this location, anyone can go there for business or pleasure. Similarly, the weather in Cyprus stays warm the entire year, which makes it a great destination for winter vacations as well. Unfortunately, even though there are many advantages to visiting Cyprus, there are a few disadvantages as well. This is a small island, which means that you'll have to travel to various regions to explore different attractions. It is not ideal for those who want to go on a vacation to relax and unwind in a single location.
Final Words
If you're looking for a great place to visit, you can't go wrong with Cyprus. This is a beautiful island that has so much to offer. Whether you want to relax in the sun or visit some of the famous historic sites, you'll have a memorable vacation at any time of the year. There is something for everyone in this island and the best way to experience it is to visit as soon as possible! If you're someone who loves traveling and wants to go on a vacation but doesn't have the budget for it, then it's time for you to start researching different places. Cyprus has become increasingly popular as a travel destination in recent years. This is a great place to visit any time of the year and there are plenty of things to do and see while you're there.